Veeam Availability Suite

The enterprise solution for backup, recovery and monitoring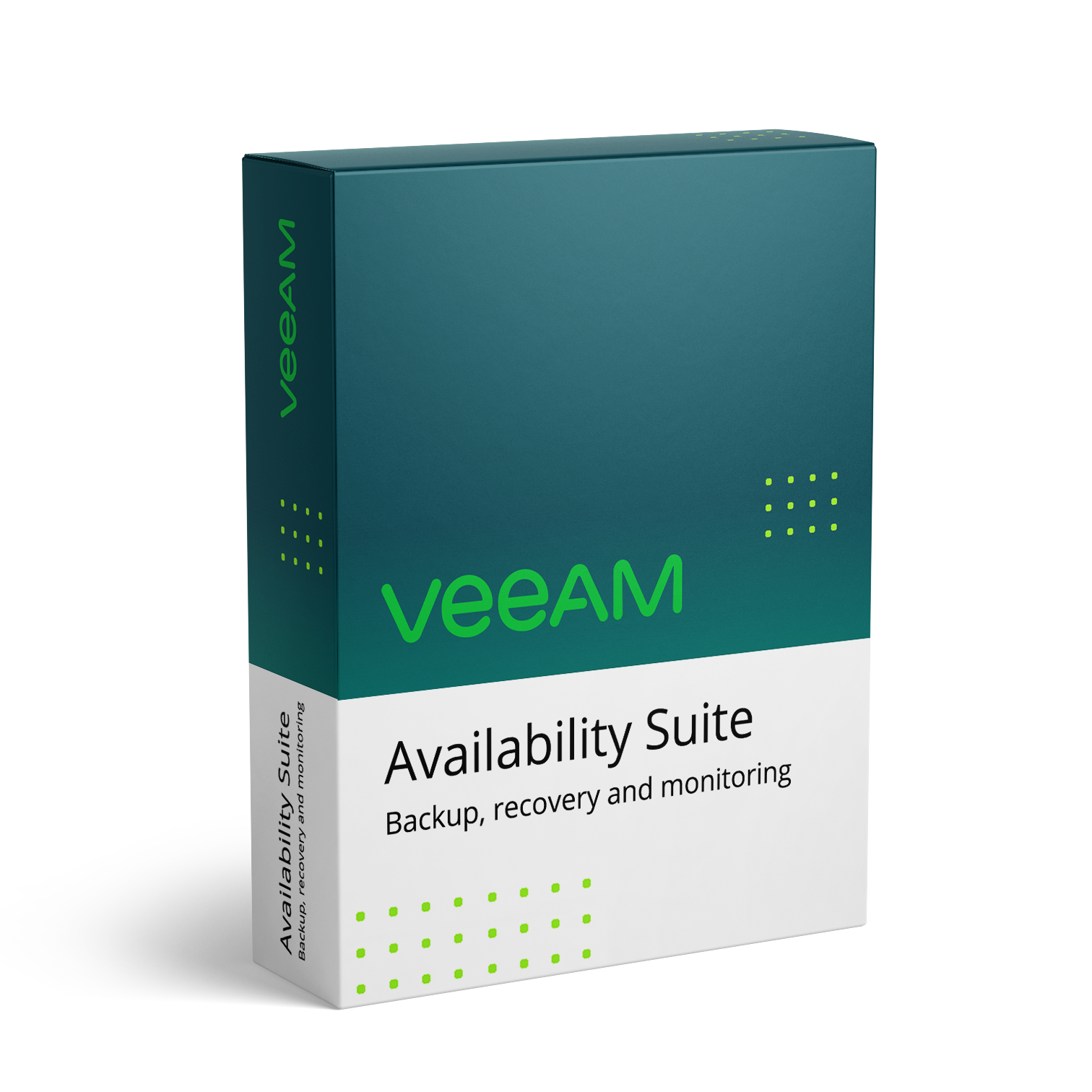 Overview
One solution that brings Veeam Backup & Replication and Veeam ONE together.
Veeam® Availability Suite™ attaches the monitoring capabilities of Veeam ONE™ to the powerful data protection features of Veeam Backup & Replication™ in one Enterprise bundle to meet both your protection and analytics needs. By combining these two industry leading products, customers can more easily achieve their advanced data protection needs while also gaining key insights of their configurations for greater data protection and business agility.
---
Veeam Availability Suite is powered by:
4-in-1 data protection, combining backup, replication, snapshots — and now CDP — with 20X lower-cost archive storage and greater ransomware protection.
Unified monitoring and reporting across on premises and cloud to ensure that ALL your data is protected, secure, compliant and ready for recovery.
---
New Veeam V11
Eliminate Data Loss | Eliminate Ransomware
---
Smart packaging for all business types
For Small Business
Limited time, budgets and staff? Veeam has powerful, easy-to-use and affordable solutions for small business.
For Service Providers
Unlock exclusive pay-as-you-grow pricing and a la carte add-ons, including purpose-built solutions for service delivery.
---
Comparison
PRODUCT
VEEAM BACKUP & REPLICATION COMMUNITY EDITION
VEEAM BACKUP & REPLICATION
VEEAM AVAILABILITY SUITE
RELIABLE BACKUP, RECOVERY & REPLICATION
Virtual: VMware, Hyper-V & Nutanix
Yes
Yes
Yes
Physical: Microsoft Windows, Linux & Mac
Yes
Yes
Yes
Physical: Oracle, SAP & UNIX
No
Yes
Yes
Cloud: AWS, Microsoft Azure and more
No
Yes
Yes
NAS Backup
Partial
Yes
Yes
Scale-out Backup Repository™, including Veeam Capacity Tier & Archive Tier
No
Yes
Yes
Veeam Plug-ins for Oracle RMAN and SAP HANA
No
Yes
Yes
Backup from Storage Snapshots
No
Yes
Yes
Build-In Replication
Yes
Yes
Yes
Continuous Data Protection
No
Yes
Yes
Veeam Instant Recovery Engine
Yes
Yes
Yes
Veeam Explorers™ for Microsoft Active Directory, Exchange, SharePoint and SQL Server and Veeam Explorer for Oracle
Partial
Yes
Yes
Veeam DataLabs™
No
Yes
Yes
APIs, self-service tools & Enterprise Management
No
Yes
Yes
Data Reuse & third-party integration API
No
Yes
Yes
Veeam One TM
Monitoring, Reporting & Analytics
No
No
Yes
Intelligent Diagnostics & Remediation Actions
No
No
Yes
Capacity Planning and chargeback
No
No
Yes
VEEAM DISASTER RECOVERY ORCHESTRATOR
DR failover orchestration
No
No
Yes
DR testing
No
Optional DR Pack add on
Optional DR Pack add on
DR automated documentation
No
Optional DR Pack add on
Optional DR Pack add on
Full Feature Comparision Veeam Backup & Replication and Veeam One (.PDF)
Full Feature Comparision Veeam Agent for Microsoft Windows and Veeam Agent for Linux (.PDF)
Product Capabilities
Powerful solutions for your growing enterprise
Product Capabilities include:

Backup

Built for speed, portability and comprehensive coverage.

Recovery

Make recovery objectives a reality with instant recovery

Cloud

If the cloud is part of your data center strategy, be prepared to back up and recover to, from and within the cloud for portability and cost savings.

Monitoring and reporting

AI-driven infrastructure monitoring and diagnostics, including automated remediation of unexpected issues for your critical backup and DR processes

Proactive Alerting

Always be one step ahead of problems that affect backups

Intelligent Automation

Machine Learning based diagnostics, as well as remediation actions, help resolve issues faster

Governance & Compliance

Effectively manage your backups from virtual testing, ensuring that copies of your data are recoverable, secure and compliant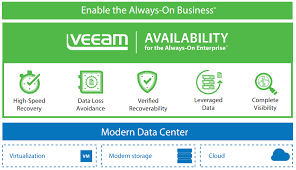 ---
Expanding ecosystem
Veeam is software-defined and hardware-agnostic. It partners with a broad ecosystem of dedicated partners to help customers achieve their goals without implementing proprietary solutions. Veeam enables customers to choose their infrastructure and storage, allowing them to make the best ROI on existing and future infrastructure purchases. Additionally, Veeam continues to expand its APIs for rich third-party integrations, including data mining, data reuse and advanced features.
---
Broad ecosystem of partners and Comprehensive backup for all workloads

---
New V11
Best of v11
Disaster Recovery with Veeam Continuous Data Protection (CDP):

Eliminate downtime and minimize data loss for Tier-1 VMware workloads with built-in CDP and achieve immediate recoveries to a latest state or desired point in time providing the best recovery point objectives (RPOs).



Reliable Ransomware Protection:

Keep backups safe with immutable, hardened Linux repositories compliant with SEC 17a-4(f), FINRA 4511(c) and CFTC 1.31(c)-(d) regulations, preventing encryption by ransomware, accidental or malicious deletions; based on general-purpose servers, without any hardware lock-in.



Amazon S3 Glacier and Microsoft Azure Archive Storage:

Reduce the costs of long-term data archival and retention by up to 20 times and replace manual tape management with new native support for Amazon S3 Glacier (including Glacier Deep Archive) and Microsoft Azure Archive Storage through end-to-end backup life cycle management with Veeam Scale-out Backup Repository™ Archive Tier.



Google Cloud Storage:

New support for Google Cloud Storage for Veeam Scale-out Backup Repository Capacity Tier, providing greater choice of hot cloud object storage targets.



Expanded Instant Recovery:

Achieve the lowest recovery time objectives (RTOs) with powerful instant recovery for Microsoft SQL, Oracle databases and NAS file shares from the pioneer of Instant VM Recovery®.



NEW Veeam Agent for Mac:

Delivers end-user data backup for any macOS device, joining existing Veeam Agents for Microsoft Windows, Linux, IBM AIX and Oracle Solaris.



Veeam-powered BaaS and DRaaS:

Leverage the services, solutions and expertise needed to maximize the value of V11 by teaming up with Veeam-powered service providers for a fully managed backup experience.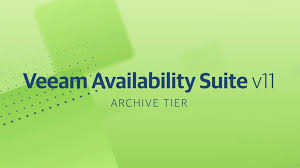 ---
Contact Us for More Information